IMB reports maritime kidnapping at a 10 year high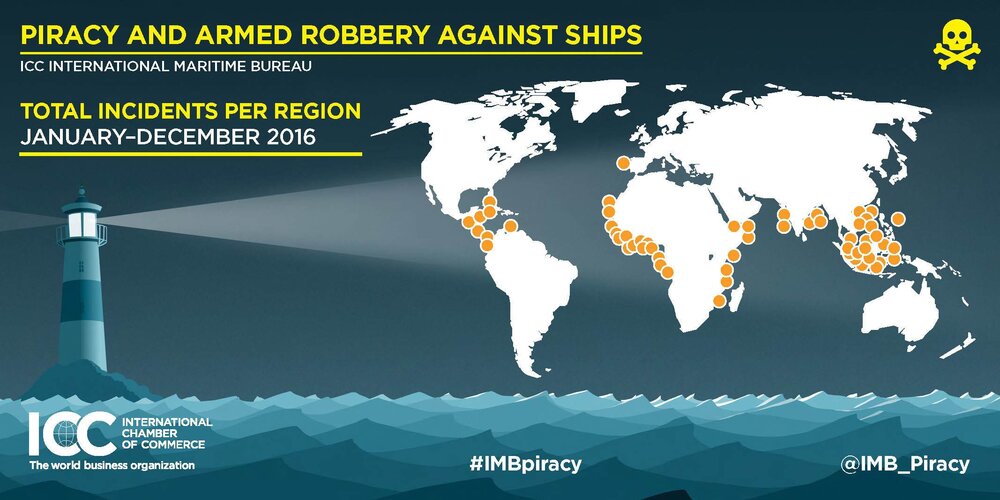 More crew were kidnapped at sea in 2016 than in any of the previous 10 years.
The ICC International Maritime Bureau's (IMB) annual piracy report published on the 10th January reveals a three-fold increase in kidnappings since 2015 despite global piracy reaching its lowest levels since 1998.
This latest report states that the IMB were notified of 191 incidents of piracy and armed robbery around the world in 2016.
It also reported a 50 per cent increase in the use of firearms in such incidents.
The 64 page report lists all the individual reported incidents as well as providing useful summary reports on the key piracy areas and a variety of statistical tables on attacks against ships.
The report can be downloaded free of charge from the IMB website via the following link: https://www.icc-ccs.org/piracy-reporting-centre/request-piracy-report